KIP Education CIC & Happy Days have teamed up to deliver this fantastic program to young people, parents and professionals all over the UK.
What makes a child grow into a happy adult? Since happiness is a by-product of emotional health, let us look at what specifically makes humans happy.
The latest research on happiness gives us surprising answers. Once survival, safety and basic comforts are assured, external circumstances don't actually affect our happiness level much. The largest determinant of our happiness turns out to be our own mental, emotional and physical habits, which create the body chemistry that determines our happiness level.
Can we make happiness a habit? It may seem odd to refer to happiness as a habit. But it is likely that by the time we are adults, we have settled into the habit of often being happy, or the habit of being largely unhappy. The better we feel about ourselves, and the more meaning we find in life - so the happier we will be.
We can make habits a part of our lives so that they become automatic and serve as a protective function throughout our childhood and into adulthood.
How can we help children to begin to develop the habits that lead to happiness? We each have between 60 and 70,000 thoughts per day. 90% of these thoughts are actually driven by past experiences, thus we are often literally living each day in the past. The modern world of neuroscience has discovered through the study of neuro-plasticity that our brains can be physically changed; like plasticine, with the right education, tools and support, we can mould our brains by changing our thinking which means we can ultimately change our behaviours. All it takes is the awakening of our awareness, better knowledge of ourselves and repetition.
In these uncertain times, the one thing that we can be certain of is that they we will all experience change. But are schools doing enough to prepare them to meet these changes with resilience, optimism and feelings of happiness?
This jam-packed program supports young people, their parents and professionals to learn techniques and facts that will enable them to really see that their brains are the most powerful piece of technology they will see in their lifetime. And the best news is, they have full control of it! Our education programmes will enable you to filter happiness into your everyday lives, facing your future with confidence and resilience.
Happy Days believes that everyone has the right to live happier lives. We use up to date research to build an interactive experience for children and adults alike. We advocate putting positive thinking into positive action.
Young people sessions – 1-2 hour sessions; providing interactive group sessions that focus on gratitude and self-care techniques to build awareness and take back control. Helping young people to recognise their present experiences as positive and introducing tools to make clear plans for their future.
Parents Sessions: These session cover the science behind how the brain works and how we can change negative self talk and feelings of anxiety. Human connection is key to true happiness - we deliver sessions aimed at creating and maintaining positive connections with ourselves and our children.
Professional sessions and training: These session cover the science behind how the brain works and how we can change negative self talk and feelings of anxiety. These dynamic sessions also cover group and individual session plans to use with their young people. Can include an introduction to Goal Mapping techniques to implement with young people.
Sessions Include:
Creating constructive thinking habits

Teaching self-management tools that create happiness

How to model positive self-talk

How to cultivate optimism

Recognise and priorities meaningful relationships

Developing gratitude and learn the joy of giving

Managing moods

Goal Mapping for our futures

Practising compassion

coping with living in a material world

Turning positive thinking into positive action

Recognising and challenges perceptions
We are able to provide access to some top class motivational speakers from many areas of self-development so please contact us for more information.
Happy Days is a collaboration of Super Star DJ and leading Thought Coach, Brandon Block; NLP Trainer and human Swiss Army Knife, Michelle Allen; Family Coach and Social Media/Marketing Guru, Gaynor Murphy and the Creator of Goal Mapping, Brian Mayne.
The Happy Days team bring together decades of experience in Self Development across a range of sectors. They have combined all of their skills and experiences with the aim to show people how their minds work. To teach them effective tools so that they can harness their potential, achieve their personal goals and enjoy true happiness in all areas of their lives; well-being, confidence, motivation, self-esteem, relationships and health. It's a fully holistic approach to self-care.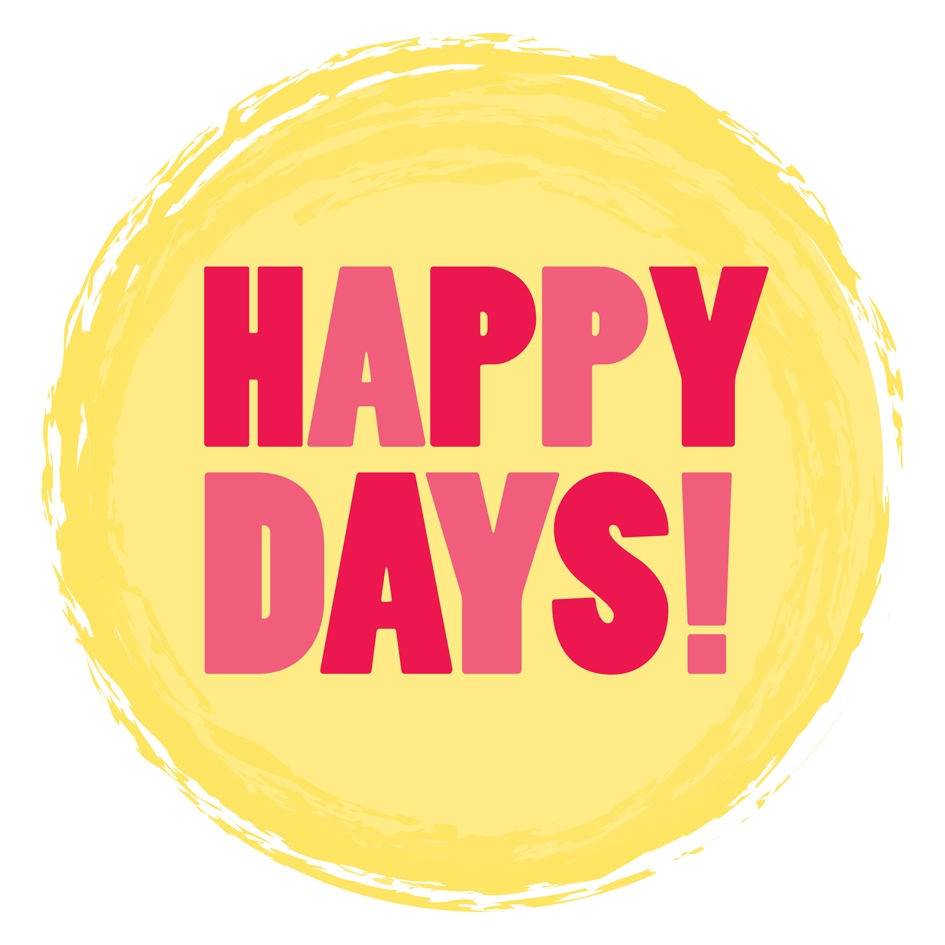 "We can't claim to change the twists and turns of life, but we can teach you how to navigate through them with a smile"
Start filtering your life with happiness today.
FOR MORE DETAILS CONTACT KIP EDUCATION
For more information, please contact the KIP Education on 07956 300 453